Angel Falls – The Highest Uninterrupted Waterfall In The World
It is likely that you have heard about the Angel Falls (Salto Ángel in Spanish). Perhaps this is the most known touristic place in Venezuela because is the highest uninterrupted waterfall in the world.
In the very heart of the Amazonian jungle, there is this astonishing 3211 feet waterwall that can be seen from an airplane or an helicopter. If you want to spend a day of true adrenaline and adventure, there is no doubt that a trip to the Angel Falls is what you need in your life.
Highest uninterrupted fall in the world
Angel Falls are located in Canaima National Park in the Gran Sabana region. Since 1994, this national park was named a World Heritage Site by UNESCO, as a natural reserve that is home to the unique and special tepuis.
Originally, Angel Falls were named after the american aviator, Jimmie Angel, that discovered the waterfall in 1937. Later, the local natives, the Pemones, called it the Churún Merú or Kerepakupai Meru which means "waterfall of the deepest place."
As top vacation destination in Venezuela, Angel Falls is very popular among tourists not only because of its beauty and height, but because of its native people that are very sacred and respected by every visitor.
How to get to Angel Falls
You probably are wondering how on Earth can you get to Angel Falls. Well, you need to know that is not that simple but it's not impossible either. Canaima National Park is remote and sort of difficult to access. However, there are two ways to see Angel Falls.
One way is from the air in an small airplane or helicopter. You can book a flight to the falls in many towns and cities such as Caracas, Ciudad Bolívar, Santa Elena de Uairen (near the Brazilian border) or Margarita Island.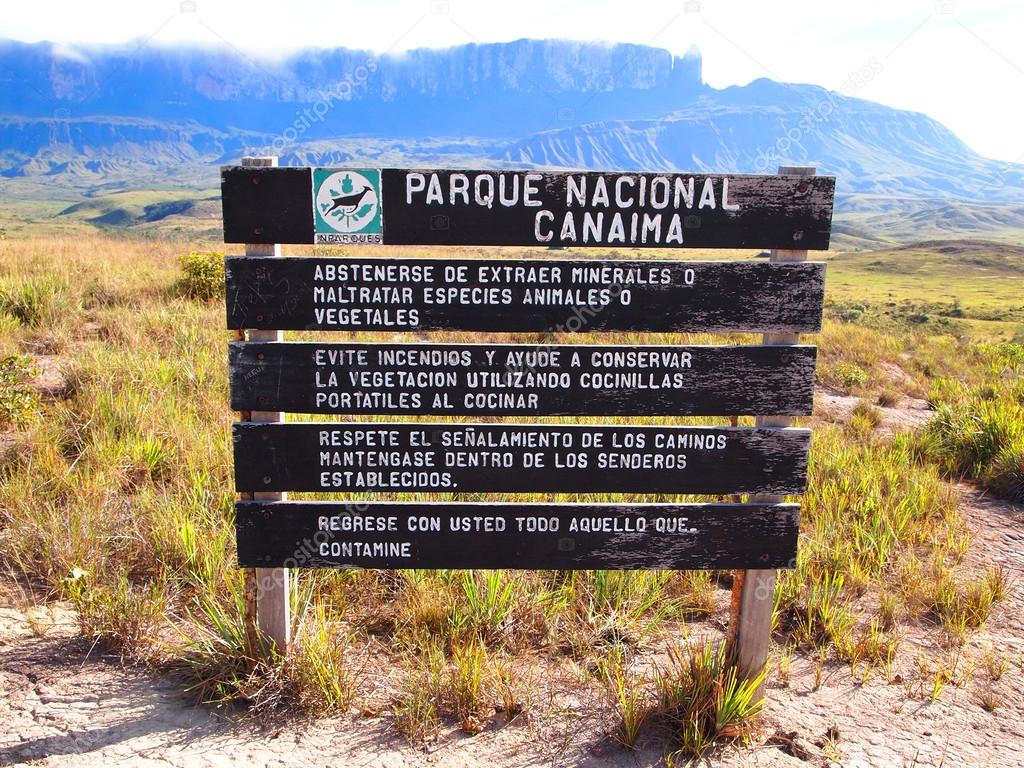 The other way to visit Angel Falls is by taking an excursion that starts with a 3 and a half hour boat trip upstream the Carrao River, and then the Churún River. After the trip, a one hour walk through the Amazonian jungle is necessary to get to the base of the waterfall.
Nevertheless, before arriving the waterfall, your guide will take you to Salto Hacha and Salto Sapo. These are two little waterfalls where you can take a quick dip; after few minutes, your trip will continue.
Once you get there, you will be speechless when you see Angel Falls. You will hear how the water flows and how high this amazing waterfall is. To cool off, you get the chance of taking a dip in the natural pools at the base of the waterfall.
Canaima National Park is definitely the best vacation destination in Venezuela just because. Besides Angel Falls, this park offers tons of beautiful cascades, as well as rivers and red-water lagoons.
Best time to visit Angel Falls
Being one of the most touristic places in Venezuela, Angel Falls are visited all year around, no matter the season. Nonetheless, the best time to visit the falls is during the rainy season (May and November).
During this season, the boat trip is perfect to take because water levels are very high. Likewise, the waterfall do not vanish into a mist before reaching the bottom as it does in the dry season.
In the dry season, Angel Falls are less abundant than in rainy season. For this reason, you must check in advance if there is enough water before booking this tour. You don't want to be disappointed after all.
Tips to visit Angel Falls
If you've read the entire post, congratulations! You are ready to visit Angel Falls but before doing so, there are some tips that you need to know. Keep in mind that this place is a World Heritage Site, so be respectful and do NOT litter.
Ask all the questions you have regarding the place and its native people. Sometimes, these people tend to be very reticent with their cultures and customs and do not want to be bothered.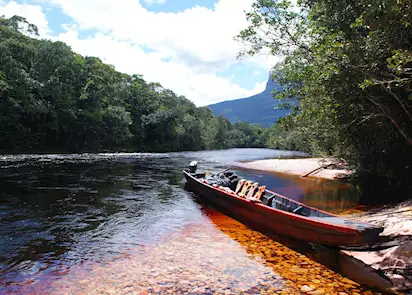 Try to save enough money for the trip. This tour is quite expensive because of all the things it comprises and because is one of the most touristic places in Venezuela. You can save a little bit more if you travel with more than 3 people.
Wear light clothes like light sweaters, long light pants, caps or hats because mosquitos are VERY annoying and they will not hesitate to bite you. Bring sunscreen lotion, sunglasses and your camera, of course. Be ready and enjoy this Venezuelan beauty.